Preventing, mitigating and responding to Gender-Based Violence (GBV) through skills development and training, advocacy/campaigns, knowledge management, prevention practice and research. How Saint Albert Charity delivers her support to individuals and communities in need is equally important, if not more important, than what we deliver.
Experiences of trauma, abuse, violence & compounded stress affect people in conflict areas of Cameroon. These experiences can affect our capacity to learn, self-regulate, problem solve & innovate
Individuals, families, organizations, communities, and systems can heal from trauma and compounded stress
A trauma-informed approach strengthens the foundation for core mandates such as education, child protection, economic empowerment, and peace-building
Local communities must own and lead their own healing efforts, and have the capacity and strengths to do so
Joy, hope, and healing can occur even within the most difficult circumstances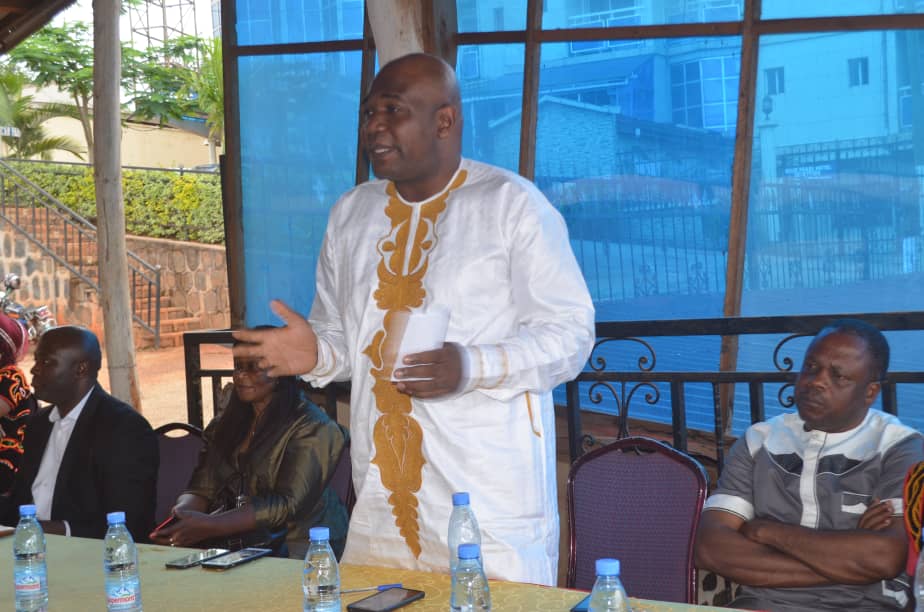 Children, and their basic right to education, are particularly vulnerable as a result of the 'no school' policy pursued by separatists' non-state armed groups. 80 percent of children are deprived of education, and only one in four completed the 2017- 2018 school year in the South-West. The ongoing conflict also continues to negatively impact access to basic health services. Out of 18 health districts in the North-West and South-West regions, 16 are considered unsafe for health personal and 40 percent of health facilities are no longer functional. More than 70 percent of the population identified agriculture as the main source of livelihoods before the crisis, making a high dependence on external assistance inevitable in the short term.
Our trauma healing initiative provides comfort, hope and healing to people who have been traumatized by violence, sexual assault, disease, death, and destruction of homes and property. This initiative is taking place in the regions where we work. Many have been traumatized and live in poverty. The war has ignited unspeakable violence over the past 3 years. Following such tragic events, most people display depression, rage, violence, alcoholism, vengeful feelings, nightmares and many other disturbing symptoms. In most cases, victims are left with little or no moral, spiritual and physical assistance.
With a donation of 
$1 a day, or $30
 per month, you can become a child sponsor with St. Albert Charity in Cameroon, and help give a needy child a good education, shelter, good food and nutrition, clothing, health care and a safe and loving environment to live in.
St. Albert Charity is seeking individuals, families, churches, organizations, friends and well-wishers from all over the world to consider sponsoring orphans and vulnerable children with a financial donation of $30 per month.